Sandman Signature Langley Hotel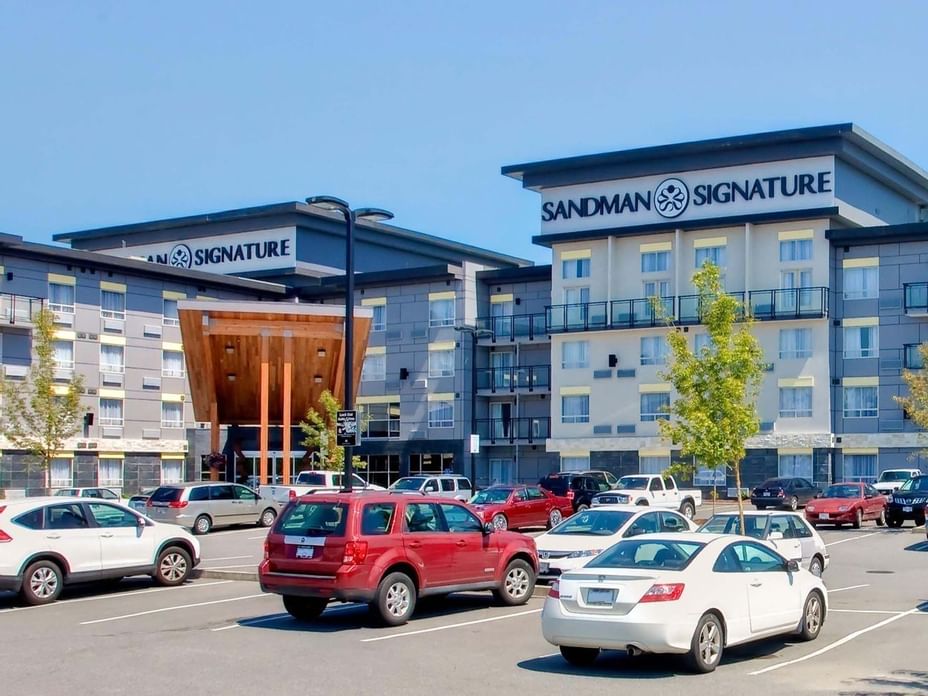 You could be in town for business or leisure, but whatever brings you here, you'll enjoy the utmost premium comfort when you choose to stay with us at Sandman Signature Langley Hotel. As far as first impressions go, we intend to make sure you're impressed. Not only will the style, look and feel of our destination wow you, but our location in Walnut Grove also provides you easy access to nearby city hot spots, including Abbotsford, Surrey and Vancouver.
When here, you'll have access to free high-speed WiFi throughout. Feel free to connect as you sit by the indoor pool and hot tub, when you're getting your reps in at the modern fitness centre or simply lounging in our stylish lobby as you post daily updates to your social feeds. As for work, we've got you covered with our state-of-the-art 24/7 business centre.
From morning to night, you have a great dining option just steps from your room. Spend some time at Moxies for the best in casual dining. And, when the weather permits, enjoy some time on the highly popular rooftop patio.
Sandman Signature Langley Hotel
8828 201 Street
Langley Township V2Y 0C8