Sandman Signature Kamloops Hotel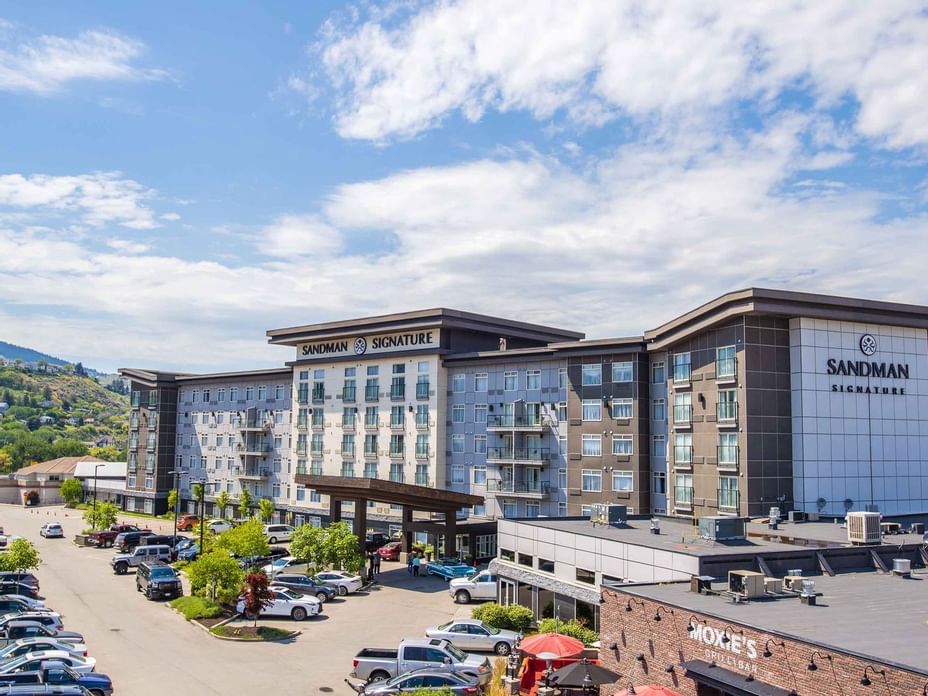 When you're in Kamloops, we want you to experience an elevated and comfortable stay. Stylishly designed with you in mind, Sandman Signature Kamloops offers comfort with 202 premium rooms, including 100 suites. Perfectly located in the heart of downtown and right across the street from the Sandman Centre, home of the Kamloops Trailblazers of the WHL.
Every design element and amenity ensures that you not only feel looked after but that you enjoy yourself—whether you're here for business or leisure. With free high-speed WiFi throughout, stay connected anywhere in the hotel. For some downtime, lounge by the indoor pool, soak in the hot tub or reach your daily goals in the modern fitness centre. If work needs to get done, just think of our 24/7 business centre as your satellite office.
For that casual dining night out, stay on-site, and we'll pull up a chair for you at Moxie's Grill & Bar, or you can watch a game at Shark Club Sports Bar & Grill.
And, whenever you're in the city again, we look forward to hosting you right here at Sandman Signature Kamloops.
Sandman Signature Kamloops Hotel
225 Lorne Street
Kamloops V2C 1W2