Sandman Signature Lethbridge Lodge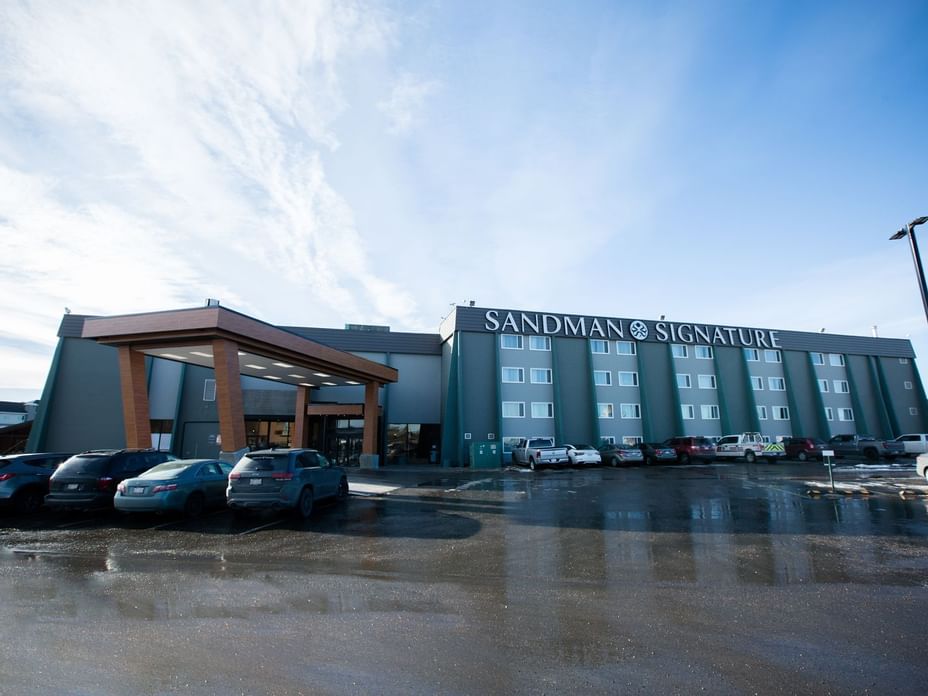 When you find yourself in southern Alberta, either for work or leisure, be sure to stay with us at Sandman Signature Lethbridge Lodge. From seminars and work events to weddings and other special gatherings, all your conference or vacation needs are met here.
With 190 fantastic rooms, there's a great view from every window—even the interior rooms. You'll see clearly this isn't just any courtyard. With its abundance of lush greenery and impeccable design, a shimmering pool and hot tub, you'll feel like you've been transported to a tropical resort.
We provide free access to high-speed Wi-Fi no matter where you are in the hotel. There's also a modern fitness centre, as well as 24/7 business centre for when you need that office-away-from-office feeling. Oh, and you're not seeing things here: Free parking, too.
Sandman Signature Lethbridge Lodge
320 Scenic Drive South
Lethbridge T1J 4B4