Sandman Suites Surrey-Guildford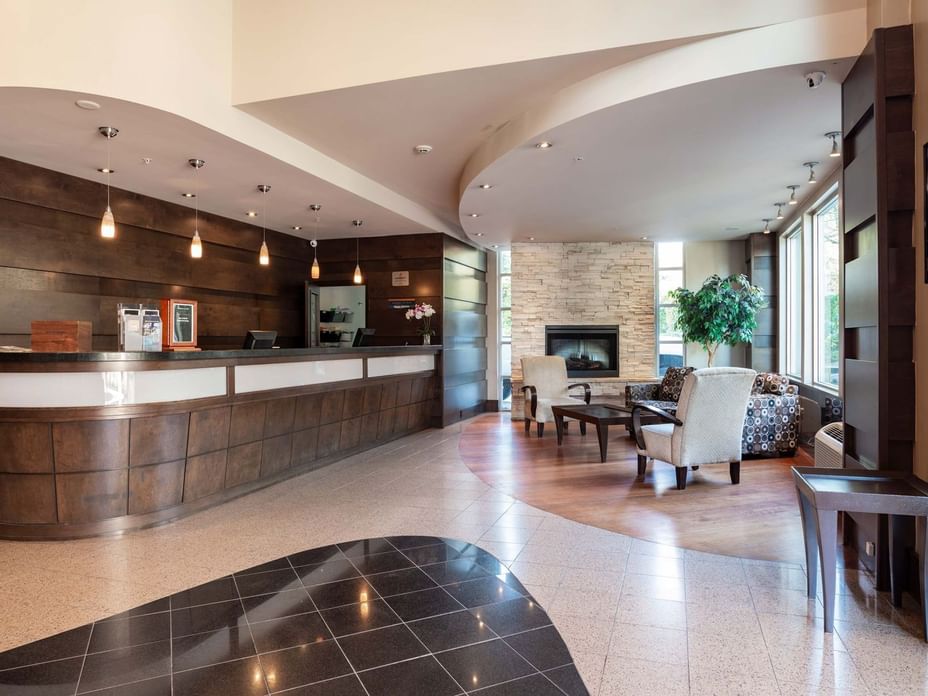 South of Vancouver, the city of Surrey is touted as one of the fastest-growing areas in the country. There's certainly no shortage of business opportunities, as well as a diverse social scene and an array of leisure activities. When here, slow your pace a bit with a comfortable and relaxing stay at Sandman Suites Surrey-Guildford.
Every amenity has been accounted for. With superb, modern rooms, select suites with washer/dryer units and a fireplace, 24/7 business centre, and high-speed Wi-Fi throughout. Oh, one more thing: your four-legged companion is welcome here, too. Talk about a great way to make yourself at home away from home.
And for one of the city's best spots for casual, relaxed dining, look no further than Moxie's Grill & Bar on-site, just steps from your room.
Conveniently located in the Greater Vancouver area and close to the U.S. border, Sandman Suites Surrey-Guildford is the perfect spot to relax and unwind.
Sandman Suites Surrey-Guildford
10608 151A Street
Surrey V3R 1J8