Sandman Signature Vancouver Airport Hotel & Resort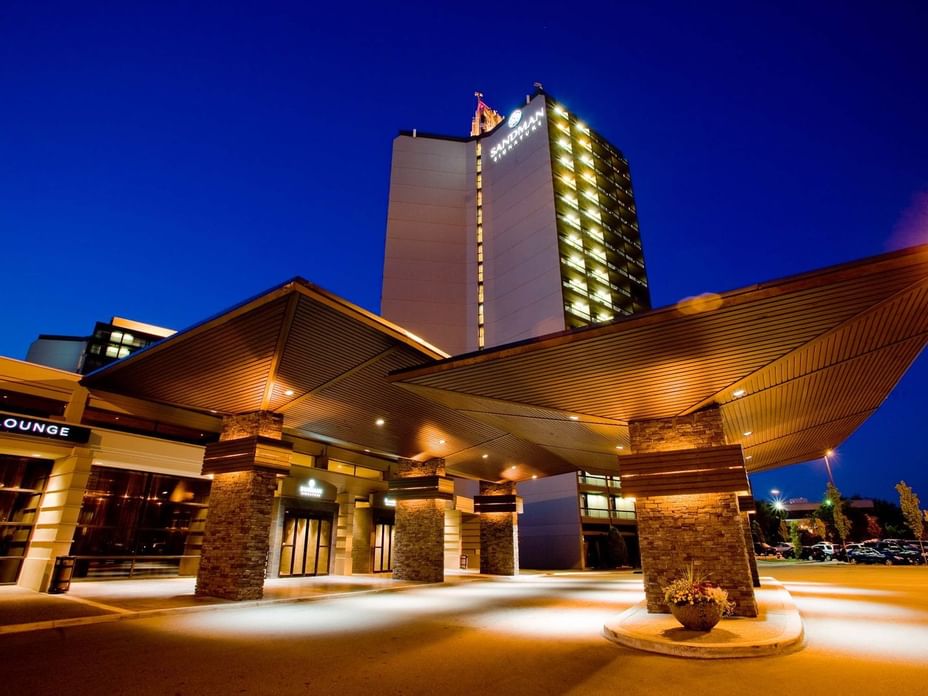 Once you're off the aircraft, head just a few minutes over to Sandman Signature Vancouver Airport Hotel & Resort, where it feels nothing like being near the airport and everything like being at a first-class resort. To start you off right, we'll happily pick you up in our dedicated shuttle, with free service to and from Vancouver International Airport (YVR).
Modern comfort and upscale amenities await you at every turn here. No matter which room type you choose—spacious standard to Signature Provincial King Suite, and everything in between—the utmost in comfort greets you.
Whether you're here for business or leisure, we're here to meet your expectations, as well as provide amenities for that much-desired downtime. Access our 24/7, always up-to-date business centre and get your work done, no matter which timezone you're connecting with. You can also do that from the premium comfort of your room, with access to free high-speed Wi-Fi throughout. When the day is done, or just starting, roam around our property and take a seat in the main lounge by the fire. You can even head outside and relax by the seasonal outdoor pool, then head back in to soak in the hot tub, or enjoy the indoor pool with its 225-foot water slide. And, just because you're on the road, never skip getting in your reps and steps at our spacious, modern fitness centre.
When an upscale meeting over a nice meal, or perhaps some wine, is called for, make your way to the convenient on-site dining experience at Chop Steakhouse & Bar or get your sports lounge fix at Shark Club Sports Bar & Grill.
Once you stay at Sandman Signature Vancouver Airport Hotel & Resort, you'll realize just how elevated a hotel experience can be.
Sandman Signature Vancouver Airport Hotel & Resort
10251 Saint Edwards Drive
Richmond V6X 2M9