Sandman Signature Prince George Hotel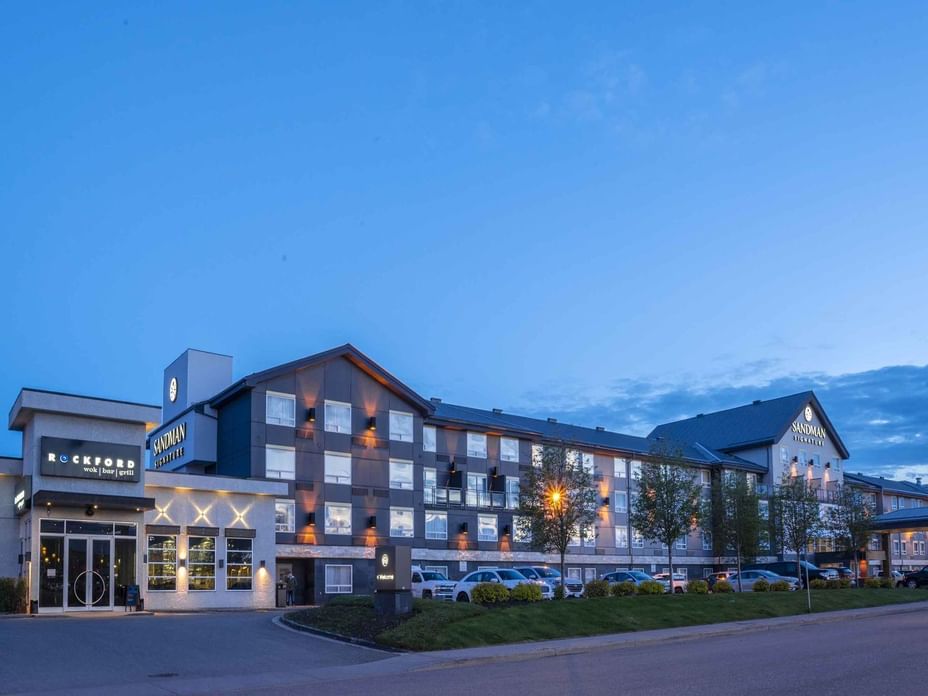 Steeped in history, the city of Prince George is located in the heart of the B.C. Interior. When you find yourself travelling to or through this breathtaking part of the province, be sure to make a place in your itinerary for a genuinely comfortable and impeccably unique hotel experience at Sandman Signature Prince George Hotel.
Everything you expect is here, from incredibly comfortable and stylish rooms with premium plush bedding to select suites with kitchenettes, and of course, access to free high-speed Wi-Fi throughout. Whether you're looking for a workout or plunge, we have you covered with our indoor pool, hot tub and state-of-the-art fitness centre. When work calls, get things done in our modern, 24/7 business centre, then follow that up with a stop at the highly popular Rockford Grill, located on-site.
The hotel design alone is enough to make you want to stay inside and take it all in. The deep, rich accents adorned to celebrate the heritage of Prince George, as well as other elements of history depicted within, from the lobby all the way to your room and all points in between.
The next time you're in the area, be sure to indulge in a premium experience at Sandman Signature Prince.
Sandman Signature Prince George Hotel
2990 Recreation Place
Prince George V2N 0B2