Sandman Hotel & Suites Winnipeg Airport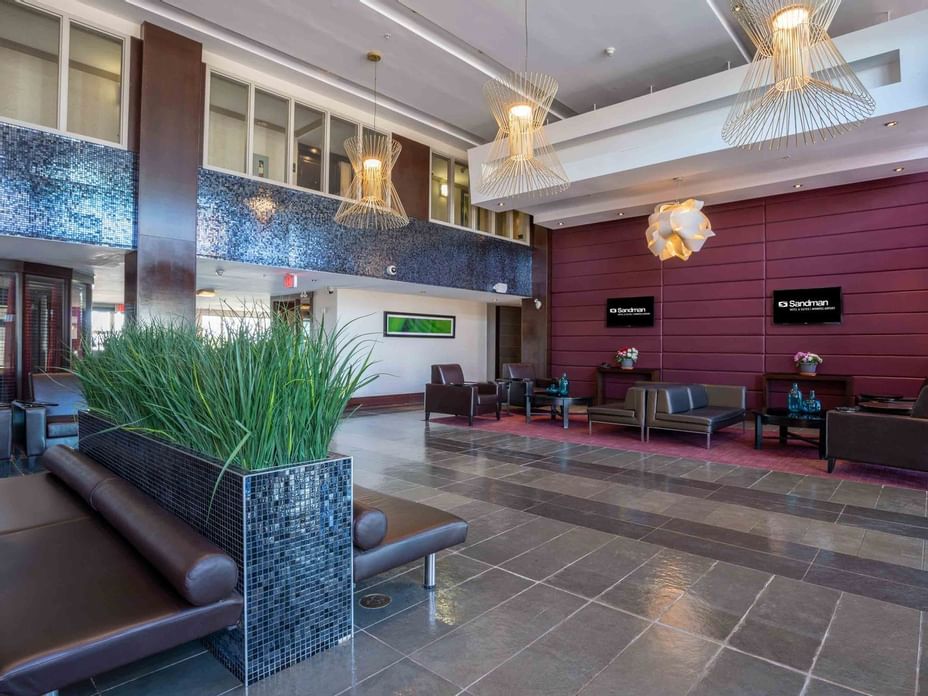 Just because you're staying near the airport doesn't mean it has to feel like it. When you walk through the doors of Sandman Hotel & Suites Winnipeg Airport, you've come to a destination, not just another room on the road. There's the convenience of being minutes from Winnipeg International Airport (YWG) via our airport shuttle, and there's also an indoor pool, hot tub, fitness centre and always up-to-date business centre. You can also enjoy access to free high-speed Wi-Fi throughout, so you can plan to venture off from your room. All of this is just 10 minutes away from the downtown core.
Winnipeg is a true wonder of the Prairies. The centre of Canada, if you will. Get out and enjoy the famous Assiniboine Park or head over to the world-renowned Canadian Museum for Human Rights, located near The Forks: shopping, market and recreation district.
When the day is done, head on back and indulge in your choice of fantastic on-site dining. For that old-timey diner feel, there's Denny's 24 Hour Restaurant, or for a more upscale environment, visit Chop Steakhouse & Bar.
When you stay with us at Sandman Hotel & Suites Winnipeg Airport, you'll quickly realize that we're more than just a standard layover.
Sandman Hotel & Suites Winnipeg Airport
1750 Sargent Avenue
Winnipeg R3H 0C7