Sandman Hotel Abbotsford Airport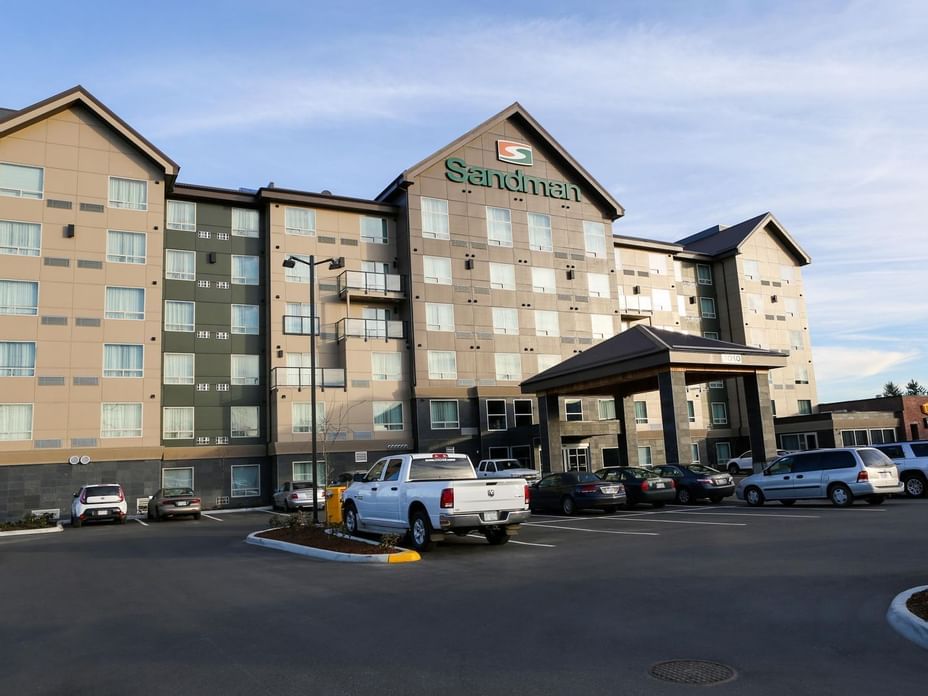 Whether it's for business or leisure, the start and finish to your next trip should be relaxed and calm. That's why a stay at Sandman Hotel Abbotsford Airport is just what you need. We're here for you with 147 beautifully appointed rooms, including 56 suites, high-speed Wi-Fi throughout, an indoor heated pool, Denny's Restaurant and more.
Unlike some airport hotels, once you're checked in, you'll find yourself close to just about every amenity. Being in the heart of West Abbotsford, you're within walking distance to Highstreet Mall. Head to the movies to escape before you escape, hit the outlet mall for a last-minute item, or grab some plane snacks at the grocery store.
Located adjacent to the Trans-Canada Highway and mere minutes to Abbotsford International Airport (YXX), no convenience goes unchecked. For instance, sports complexes, convention centres, tourist attractions, and ski resorts. Check, check, check and check.
Sandman Hotel Abbotsford Airport
3010 Mount Lehman Road
Abbotsford V4X 2L4